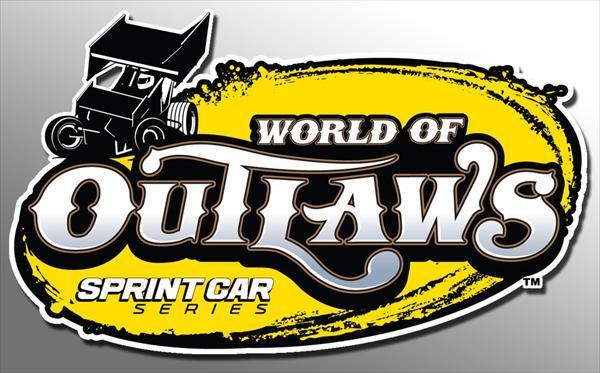 ---
4 California Dirt Tracks Host New "360 Sprint" Series
The brand-new USAC 360 Sprint Car Series debuts in 2010 at four California dirt tracks and with a $20,000 point fund race fans are assured of extremely competitive racing.
USAC, Hoosier Racing Tire and SouthWest Contractors have joined to present the new series, which is expected to continue to elevate non-wing sprint car racing in the Golden State.
"We expect some heavy hitters to compete in this new series," says coordinator Chris Kearns. "I am excited about the possibilities this series presents and I expect west coast racing to benefit from the opportunities it will create."
Santa Maria Speedway, Thunderbowl Raceway in Tulare, Bakersfield Speedway and Giant Speedway in Hanford are the venues for the 20-race series, which will include a four-race SouthWest Contractors Mini-Series featuring one race at each track. The mini-series will carry its own $5,000 point fund.
In 1998 USAC last conducted dirt-track 360 Sprint races in California under the banner "Regional Rebels" and Hanford's Monte Faccinto earned the championship with seven feature victories.
The series opens on March 6 at Tulare and is scheduled to conclude October 2 at Tulare. In between are three additional Tulare dates, six races at Santa Maria, five at Hanford and four at Bakersfield.
The 2010 USAC 360 Sprint Series calendar is as follows:
March 6 – Tulare, CA – Thunderbowl Raceway March 13 – Hanford, CA – Giant Speedway March 27 – Bakersfield, CA – Bakersfield Speedway April 3 – Tulare, CA – Thunderbowl Raceway April 10 – Tulare, CA – Thunderbowl Raceway April 17 – Santa Maria, CA – Santa Maria Speedway May 8 – Santa Maria, CA – Santa Maria Speedway May 15 – Tulare, CA – Thunderbowl Raceway May 29 – Bakersfield, CA – Bakersfield Speedway June 5 – Hanford, CA – Giant Speedway June 19 – Bakersfield, CA – Bakersfield Speedway June 26 – Santa Maria, CA – Santa Maria Speedway July 17 – Hanford, CA – Giant Speedway July 24 – Santa Maria, CA – Santa Maria Speedway August 7 – Bakersfield, CA – Bakersfield Speedway August 21 – Hanford, CA – Giant Speedway August 28 – Santa Maria, CA – Santa Maria Speedway September 11 – Hanford, CA – Giant Speedway September 25 – Santa Maria, CA – Santa Maria Speedway October 2 – Tulare, CA – Thunderbowl Raceway
--USAC--
---
Submitted By: USAC Sprints
Back to News