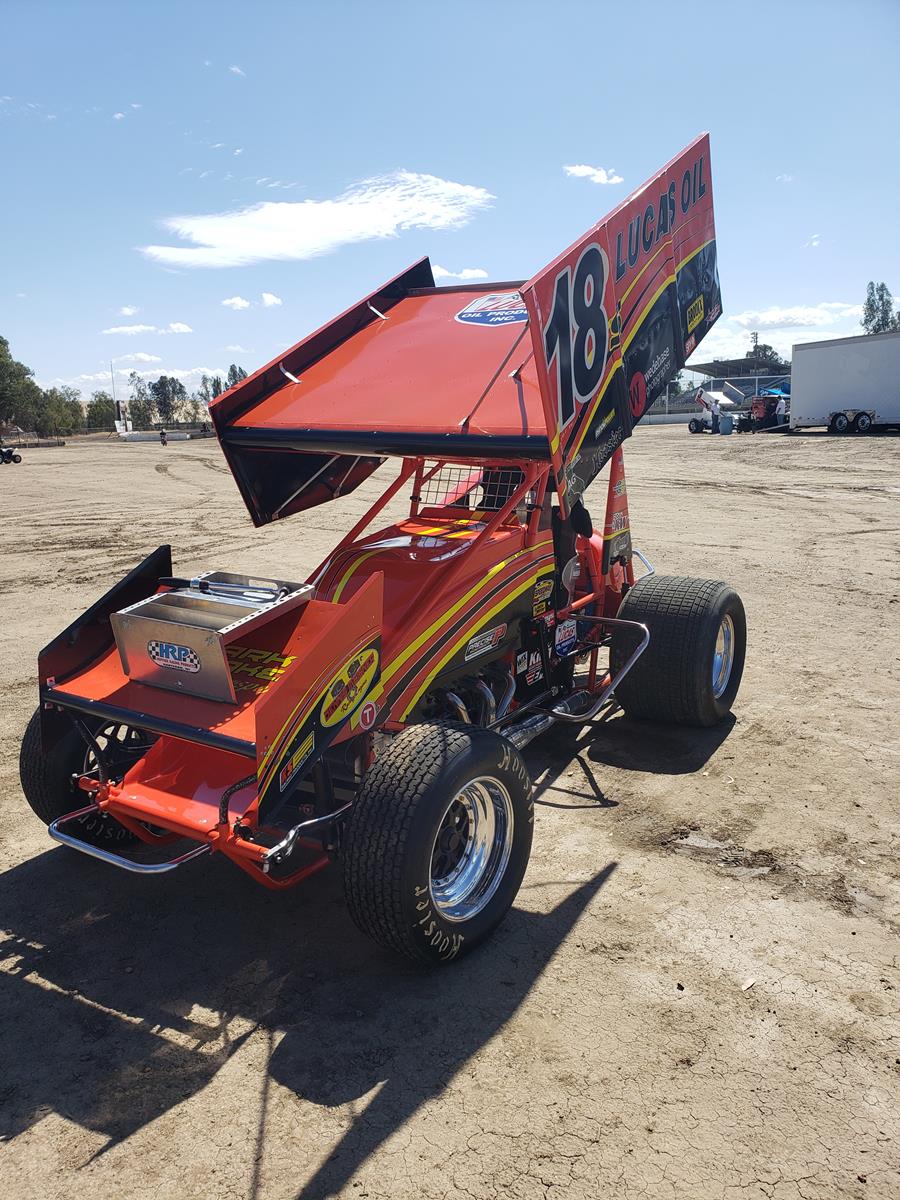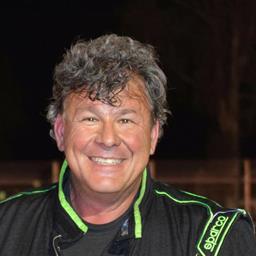 ---
Another Top Ten for Jackson at Hanford
After our decent showing at Merced Speedway two weeks ago, we learned quite a bit about our car and chasing that elusive dry-slick setup. We made a few adjustments and upgrades, headed into downtown Kingsburg in Friday afternoon for the Kingsburg Car Show cruise night, and were ready to roll on Saturday!
The track looked to be in decent shape on Saturday, but we were sure that with 26 KoT 360's along with our 16 WRS cars, plus the mini-stocks and IMCA stock cars it wasn't going to last long and we'd be pretty "dry" in no time. Hot laps went OK as we tested out the chassis changes and got prepped for our group qualifying session - for the first time this year, I didn't draw us into the first group, and the gang (especially Todd) was happy.
I have come to like group qualifying after spending a lot of years going one-by-one, but there are a few drawbacks on occasion. On Saturday we were involved in a little bit of mayhem during qualifying when another car went off (and came back to) the track, putting us pretty tight - neither of us got a great qualifying run and we ended up P13 out of 16 which dropped us into the back of the first heat.
As the track continued to dry, we made more changes and got prepped for the heat race. We started P7 and after some first lap mayhem,we made a pass for third, but got called back and into 4th for the restart...the car was working well on the bottom and there was still some grip down there! After the restart, I made a couple of bonehead moves and we got kicked back to 5th...not good enough to keep our time for the main, but definitely an improvement!
Going into the Main Event, Todd and I made more chassis adjustments and ended up dialing ourselves right out of the hunt...we're getting better, but man - the swings we have to make are GIANT!! We will get it!! Anyway, after an interesting race that saw me execute a solo 360 (and recovery!) on the back straight, and a fellow competitor complete an insane barrel roll at the flag stand (hope you are feeling OK Mauro), we moved from 12th to 7th to 9th to 10th. We rolled into the trailer undamaged and we have been running at the finish for each race this year! Tulare is next and we are looking forward to our second visit ever to the legendary Thunderbowl!!
Also, I want to thank Todd, Dave, and Jeff (and Dave's dad as guest pitcrew) for working their butts off Saturday and giving me a good car to work with _ we're getting better each time on the track!
Finally, congratulations to Brooklyn "Pretty" Holland and the AB Racing team on their first main event win Saturday - good job you guys!
See everyone Saturday at the THUNDERBOWL!!!
---
Article Credit: Lance Jackson
Article Media
Back to News