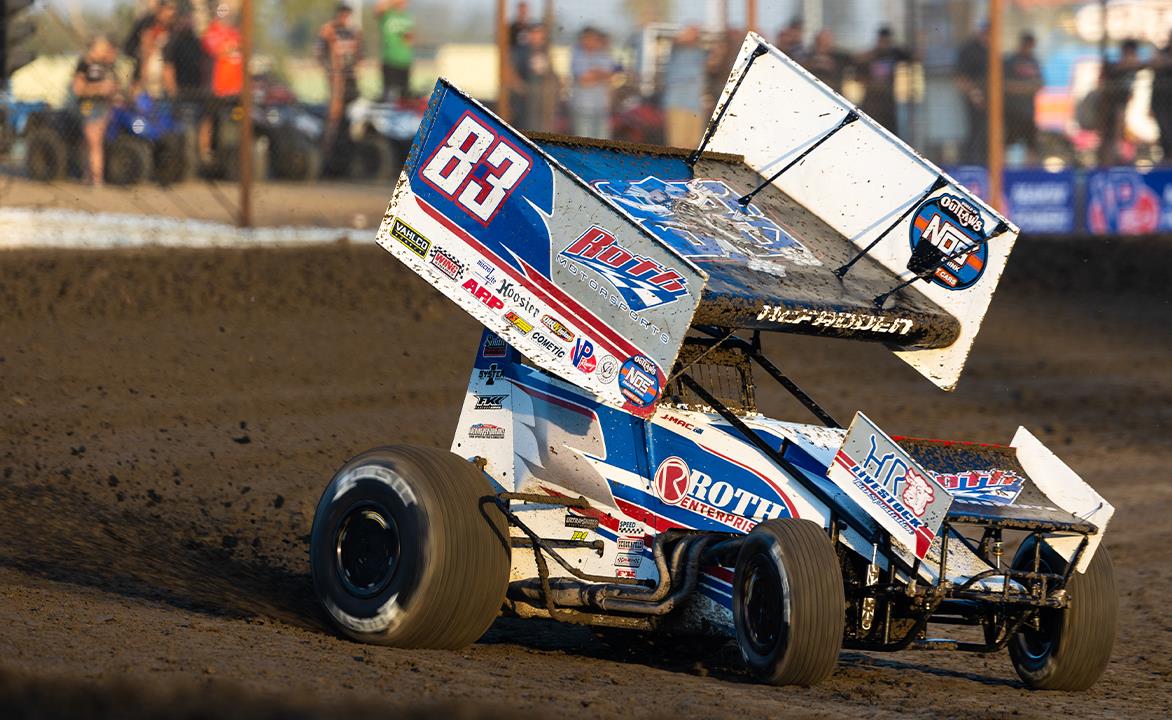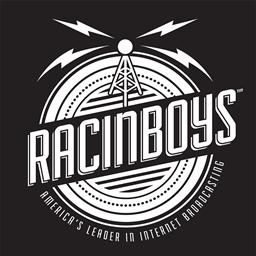 ---
World of Outlaws go two more rounds with Cali Clique at Kings, Placerville
By Alex Nieten, WOO Sprint Series PR (Hanford, CA) -- One more weekend of California Dreamin' awaits the World of Outlaws NOS Energy Drink Sprint Cars in 2023.
The Greatest Show on Dirt will carry a hotly contested points battle into a pair of "Golden State" facilities to wrap up this year's west coast swing. First up is a Friday, Sept. 15 stop at Hanford, CA's Kings Speedway for the Tom Tarlton Classic. As a nod to the longtime California car owner, the race will again award $21,00 to the winner.
PHOTO CREDIT: Trent Gower
The next night takes the tour north where Placerville Speedway is waiting and ready to host the World of Outlaws for the first time in four years at the Federated Auto Parts 49er Gold Rush Classic.
The World of Outlaws full-timers head into the weekend looking to rebound after being kept off the podium at Silver Dollar Speedway. And the Cali Clique aims to defend home turf at two more facilities.
BUYS KINGS SPEEDWAY TICKETS
https://bit.ly/3ZeLjfP
BUY PLACERVILLE SPEEDWAY TICKETS
https://bit.ly/48h6AcY
Let's look at the weekend's top storylines:
HOME IN HANFORD: Carson Macedo's hometown of Lemoore, CA is a mere 10 miles down the road from Hanford, making Friday's race as close to a home game as you can get for the World of Outlaws competitor. On top of the significance of racing where he's from, the man that the race salutes – Tom Tarlton – played a major role in Macedo's career.
The father-son duo of Tom and Tommy Tarlton own the Fresno based Tarlton Motorsports, and Tom happens to be Macedo's uncle while Tommy is his cousin. When Macedo was struggling early in his career, the two stuck behind him and helped him arrive at where he is today. The 27-year-old's first World of Outlaws win came behind the wheel of the Tarlton #21 in 2014.
Macedo has brought out his best talents each year for this event. The first wasn't World of Outlaws sanctioned in 2020, but he was able to be in attendance and held off Kyle Larson for the triumph. The next year he went back-to-back. Last season his bid for a third straight $21,000 check fell a little short as he lost the lead late, so he'll be hungry to climb back atop the podium this Friday.
On a relevant note, it'll be Carson's brother – Cole – owning the honors of driving the Tarlton machine this weekend.
SLIDIN' INTO THE CENTRAL VALLEY: Friday's race in Hanford is close to home for another team on the tour, too.
Roth Motorsports brings a two-car stable to Kings Speedway, which is less than an hour south from their Fresno shop. James McFadden and Buddy Kofoid will pilot the pair of #83 machines with hopes of grabbing the trophy for Dennis and Teresa Roth.
McFadden has competed five times at the Hanford oval, three times with the World of Outlaws and twice with the Northern Auto Racing Club (NARC), and been on the podium four times but is still chasing a win. Kofoid has never competed there with the World of Outlaws but has been in the top five with the Sprint Car Challenge Tour (SCCT) 360 Sprints.
RETURN TO P-VILLE: Circumstances outside of Series and track control caused the cancelation of the Placerville Speedway date over the last three years, but the World of Outlaws are set to return to the bullring on Saturday for the first time since 2019.
The night will mark the World of Outlaws' 10th visit to the El Dorado County quarter mile since the first trip back in 1985. Through nine Placerville races to date, seven different drivers have gone to Victory Lane. The most recent five have yielded no repeat winners.
Four years ago, when the World of Outlaws last rolled into Placerville, it was a California local claiming the checkered flag in the form of Shane Golobic. The Rocklin, CA driver is fresh off a sixth place showing at Gold Cup and will finally get the chance to defend his win this weekend.
THE BIG CAT'S BACK: One driver especially looking forward to the return to Placerville is Brad Sweet. The four-time Series champion is originally from Grass Valley, CA and now calls the Placerville area home. Sweet has a hand in helping promote this Saturday's race.
Sweet has been stout recently at his home state bullring. In his last four Series starts at Placerville, he's finished no worse than sixth and picked up a 2018 victory.
"The Big Cat" rolls into the weekend with the points lead and looks to add more cushion to the 82-marker margin that separates him and David Gravel.
OUTLAWS VS. CALI CLIQUE: The Cali Clique was clicking this past weekend in Chico, and the World of Outlaws hope to regain the upper hand on the rivalry with the "Golden State" gassers this weekend.
At Kings, Logan Schuchart stands out as a prime candidate to score one for the World of Outlaws. He's topped two of the last four Series visits including a wild charge from 19th in 2017. Donny Schatz and David Gravel are also former Hanford winners. The locals typically haven't excelled at Kings, but Tim Kaeding did claim one for California in 2003.
Over at Placerville, Donny Schatz (2015), David Gravel (2017), and Brad Sweet (2018) have won as World of Outlaws competitors and will be looking to do so again this Saturday.
Corey Day leads the California locals fresh off topping Gold Cup for his first career World of Outlaws win. Now he heads to Kings, where he's already won four times with NARC in his young career. The Clovis, CA native has bested NARC at Placerville as well.
As previously stated, Shane Golobic is the most recent Series winner at Placerville. Since that 2019 triumph, the pilot of the NOS Energy Drink #17W has collected six Placerville wins in 360 Sprint Car competition.
After bagging a pair of runner-ups at Gold Cup, Justin Sanders is hungrier than ever for that first World of Outlaws win. The Aromas, CA native owns a stout résumé at Placerville with 10 Sprint Car triumphs at the quarter mile since the beginning of 2021.
If you can't make it to the track, catch all of the action live on DIRTVision.
THIS WEEKEND AT A GLANCE
WHEN AND WHERE
Friday, September 15 at Kings Speedway in Hanford, CA
Saturday, September 16 at Placerville Speedway in Placerville, CA
ON THE INTERNET
World of Outlaws NOS Energy Drink Sprint Car Series
Twitter – @WorldofOutlaws
Instagram – @WoOSprint
Facebook – Facebook.com/WorldofOutlawsSprintCarSeries
YouTube – Youtube.com/WorldofOutlaws
DIRTVision – DIRTVision.com – Platinum annual FAST PASS for $299 or monthly FAST PASS for $39/month
CURRENT CHAMPIONSHIP STANDINGS (57/72 Races):
49 – Brad Sweet (7686PTS) 2. 2 – David Gravel (-82PTS) 3. 41 – Carson Macedo (-106PTS) 4. 1S – Logan Schuchart (-322PTS) 5. 18 – Gio Scelzi (-356PTS) 6. 15 – Donny Schatz (-358PTS) 7. 17 – Sheldon Haudenschild (-452PTS) 8. 5 – Spencer Bayston (-580PTS) 9. 3Z – Brock Zearfoss (-1040PTS) 10. 7S – Robbie Price (-1422PTS)
NOS ENERGY DRINK FEATURE WINNERS (16 Drivers):
10 wins – David Gravel (Big Game Motorsports #2)
7 wins – Brad Sweet (Kasey Kahne Racing #49)
6 wins – James McFadden (Roth Motorsports #83), Carson Macedo (Jason Johnson Racing #41), Logan Schuchart (Shark Racing #1S)
5 wins – Rico Abreu (Rico Abreu Racing #24)
4 wins – Kyle Larson (Silva Motorsports #57)
3 wins – Donny Schatz (Tony Stewart/Curb Agajanian Racing #15), Sheldon Haudenschild (Stenhouse Jr.-Marshall Racing #17)
1 win – Buddy Kofoid (CMS Racing #11), Brady Bacon (TKH Motorsports #21), Anthony Macri (Macri Motorsports #39), Brian Brown (Brian Brown Racing #21), Gio Scelzi (KCP Racing #18), Spencer Bayston (CJB Motorsports #5), Corey Day (Jason Meyers Racing #14)
FEATURE LAPS LED (20 Drivers):
261 laps – Brad Sweet
209 laps – James McFadden
204 laps – Rico Abreu
195 laps – Carson Macedo
193 laps – David Gravel
172 laps – Logan Schuchart
118 laps – Kyle Larson
108 laps – Sheldon Haudenschild
102 laps – Donny Schatz
93 laps – Buddy Kofoid
57 laps – Gio Scelzi
43 laps – Brent Marks
40 laps – Spencer Bayston, Corey Day
24 laps – Brian Brown
11 laps – Anthony Macri
10 laps – Cory Eliason
4 laps – Cole Macedo
3 laps – Brady Bacon, Danny Varin
1 lap – Austin McCarl
SIMPSON PERFORMANCE PRODUCTS QUICKTIME AWARDS (17 Drivers):
13 QuickTimes – Carson Macedo
10 QuickTimes – David Gravel
5 QuickTimes – Logan Schuchart
4 QuickTimes – Rico Abreu
3 QuickTimes – Sheldon Haudenschild
2 QuickTimes – Anthony Macri, Bill Balog, Justin Peck, Gio Scelzi, Brad Sweet, Tanner Holmes
1 QuickTime – Brian Brown, Donny Schatz, Buddy Kofoid, James McFadden, Jacob Allen, Kyle Larson
HEAT RACE WINNERS (40 Drivers):
28 Heat Wins – Carson Macedo
23 Heat Wins – David Gravel
15 Heat Wins – Brad Sweet
14 Heat Wins – Donny Schatz
12 Heat Wins – James McFadden, Buddy Kofoid, Logan Schuchart
11 Heat Wins – Sheldon Haudenschild
10 Heat Wins – Gio Scelzi
9 Heat Wins – Rico Abreu
7 Heat Wins – Spencer Bayston
5 Heat Wins – Jacob Allen
4 Heat Wins – Brent Marks, Justin Peck, Cory Eliason
3 Heat Wins – Anthony Macri, Brian Brown, Bill Balog, Parker Price-Miller
2 Heat Wins – Brock Zearfoss, Noah Gass, Kerry Madsen, Robbie Price, Tim Kaeding, Sam Hafertepe Jr.
1 Heat Win – Danny Dietrich, Freddie Rahmer, Mark Dobmeier, Kasey Kahne, Austin McCarl, Lachlan McHugh, Ryan Timms, Tim Estenson, Kyle Larson, Shane Stewart, Lance Dewease, Cole Macedo, Chase Randall, Ian Madsen, Tanner Holmes, Dominic Scelzi
TOYOTA DASH APPEARANCES (45 Drivers):
38 Dashes – Carson Macedo
36 Dashes – David Gravel
34 Dashes – Brad Sweet
27 Dashes – Logan Schuchart
25 Dashes – Gio Scelzi
22 Dashes – Donny Schatz
21 Dashes – Sheldon Haudenschild
20 Dashes – James McFadden
18 Dashes – Rico Abreu, Spencer Bayston
15 Dashes – Buddy Kofoid
8 Dashes – Jacob Allen, Brent Marks, Cory Eliason, Brock Zearfoss
5 Dashes – Anthony Macri, Justin Peck, Robbie Price, Kasey Kahne
4 Dashes – Brian Brown
3 Dashes – Danny Dietrich, Parker Price-Miller, Tyler Courtney, Kyle Larson, Corey Day
2 Dashes – Garet Williamson, Austin McCarl, Bill Balog, Cole Macedo, Tanner Holmes, Justin Sanders
1 Dash – Freddie Rahmer, Devon Borden, Aaron Reutzel, Brady Bacon, Chad Trout, Dylan Norris, Cap Henry, Stuart Brubaker, Sam Hafertepe Jr., Shane Stewart, Danny Varin, Ian Madsen, Shane Golobic, Dominic Scelzi
MICROLITE LAST CHANCE SHOWDOWN WINS (33 Drivers):
4 LCS Wins – Sheldon Haudenschild, Spencer Bayston, Robbie Price
2 LCS Wins – Parker Price-Miller, Noah Gass, Logan Schuchart, Carson Macedo, Brock Zearfoss, Tim Estenson, James McFadden
1 LCS Win – Gio Scelzi, Hunter Schuerenberg, Wayne Johnson, Ryan Timms, Ayrton Gennetten, Kraig Kinser, Freddie Rahmer, Henry Malcuit, Cole Macedo, Aaron Reutzel, Kerry Madsen, Sye Lynch, Cory Eliason, Donny Schatz, Tyler Courtney, Rico Abreu, Jacob Allen, Daryn Pittman, Sam Hafertepe Jr., Jamie Veal, Kaleb Johnson, Lachlan McHugh, Tanner Holmes, Austen Wheatley
KSE HARD CHARGER AWARDS (35 Drivers):
5 Hard Chargers – Sheldon Haudenschild, James McFadden
3 Hard Chargers – Tyler Courtney, Brad Sweet, Logan Schuchart, Rico Abreu, Brock Zearfoss
2 Hard Chargers – Donny Schatz, Danny Dietrich, Justin Peck, David Gravel, Spencer Bayston, Corey Day, Robbie Price
1 Hard Charger – Gio Scelzi, Blake Hahn, Buddy Kofoid, Joe B. Miller, Kyle Larson, Hunter Schuerenberg, Kyle Moody, Freddie Rahmer, Skylar Gee, Cole Duncan, Austin Pierce, Brenham Crouch, Tim Kaeding, Jacob Allen, Caden Englehart, Zeb Wise, Carson Macedo, Dale Blaney, Tasker Phillips, Brent Marks, Kaleb Johnson, Tanner Holmes
PODIUM FINISHES (26 Drivers):
26 Podiums – David Gravel
24 Podiums – Brad Sweet
16 Podiums – Carson Macedo
13 Podiums – Donny Schatz, Logan Schuchart, Rico Abreu
10 Podiums – Sheldon Haudenschild
8 Podiums – James McFadden, Buddy Kofoid
6 Podiums – Kyle Larson
5 Podiums – Brent Marks, Gio Scelzi
4 Podiums – Spencer Bayston
3 Podiums – Brian Brown, Jacob Allen, Corey Day
1 Podium – Danny Dietrich, Kasey Kahne, Devon Borden, Parker Price-Miller, Brady Bacon, Anthony Macri, Garet Williamson, Dave Blaney, Tanner Holmes, Justin Sanders
TOP 10 FINISHES (60 Drivers):
51 Top 10s – Brad Sweet
48 Top 10s – Carson Macedo
47 Top 10s – David Gravel
40 Top 10s – Gio Scelzi
39 Top 10s – Logan Schuchart
36 Top 10s – Sheldon Haudenschild
35 Top 10s – Donny Schatz, Spencer Bayston
32 Top 10s – James McFadden
28 Top 10s – Rico Abreu
23 Top 10s – Buddy Kofoid
14 Top 10s – Jacob Allen
11 Top 10s – Justin Peck, Brent Marks
10 Top 10s – Kasey Kahne
9 Top 10s – Cory Eliason
8 Top 10s – Kyle Larson
7 Top 10s – Tyler Courtney, Brock Zearfoss
6 Top 10s – Brian Brown, Danny Dietrich
5 Top 10s – Corey Day
4 Top 10s – Tanner Holmes, Justin Sanders, Dominic Scelzi
3 Top 10s – Anthony Macri, Bill Balog
2 Top 10s – Aaron Reutzel, Blake Hahn, Brady Bacon, Parker Price-Miller, Robbie Price, Zeb Wise, Freddie Rahmer, Cole Macedo, Tim Kaeding, Chase Randall
1 Top 10 – Devon Borden, Sam Hafertepe Jr., Joe B. Miller, Hunter Schuerenberg, Brandon Rahmer, Chad Trout, Lance Dewease, Cap Henry, Stuart Brubaker, Skylar Gee, Cole Duncan, Austin McCarl, Garet Williamson, Shane Stewart, Dave Blaney, Larry Wight, Dale Blaney, Noah Gass, Rusty Hickman, Kerry Madsen, Jason Solwold, Shane Golobic, Chase Johnson
2023 WORLD OF OUTLAWS SPRINT CAR SCHEDULE & WINNERS:
No. / Day, Date / Track / Location / Winner (Total Wins)
Fri, Feb 10 / Volusia Speedway Park / Barberville, FL / David Gravel (1)

Fri, Feb 10 / Volusia Speedway Park / Barberville, FL / David Gravel (2)

Sat, Feb 11* / Volusia Speedway Park / Barberville, FL / James McFadden (1)

Sun, March 5 / Volusia Speedway Park / Barberville, FL / Carson Macedo (1)

Mon, March 6 / Volusia Speedway Park / Barberville, FL / David Gravel (3)

Sat, March 18 / Lincoln Speedway / Abbottstown, PA / Rico Abreu (1)

Fri, March 24 / Talladega Short Track / Eastaboga, AL / Buddy Kofoid (1)

Sat, March 25 / Magnolia Motor Speedway / Columbus, MS / Brad Sweet (1)

Fri, March 31 / Devil's Bowl Speedway / Mesquite, TX / Brad Sweet (2)

Sat, April 1 / Devil's Bowl Speedway / Mesquite, TX / James McFadden (2)

Fri, April 7 / U.S. 36 Raceway / Osborn, MO / Sheldon Haudenschild (1)

Sat, April 8 / 81 Speedway / Wichita, KS / Rico Abreu (2)

Fri, April 14 / Federated Auto Parts Raceway at I-55 / Pevely, MO / Brad Sweet (3)

Fri, April 28 / Tri-City Speedway / Granite City, IL / David Gravel (4)

Sat, April 29 / Tri-State Speedway / Haubstadt, IN / Brady Bacon (1)

Fri, May 5 / Eldora Speedway / Rossburg, OH / Logan Schuchart (1)

Sat, May 6 / Eldora Speedway / Rossburg, OH / Rico Abreu (3)

Wed, May 10 / Lincoln Speedway / Abbottstown, PA / Anthony Macri (1)

Fri, May 12 / Williams Grove Speedway / Mechanicsburg, PA / Brad Sweet (4)

Fri, May 19 / Attica Raceway Park / Attica, OH / Donny Schatz (1)

Sat, May 20 / Sharon Speedway / Hartford, OH / Donny Schatz (2)

Fri, May 26 / Atomic Speedway / Chillicothe, OH / Brad Sweet (5)

Sat, May 27 / Atomic Speedway / Chillicothe, OH / Carson Macedo (2)

Mon, May 29 / Lawrenceburg Speedway / Lawrenceburg, IN / James McFadden (3)

Fri, June 2 / River Cities Speedway / Grand Forks, ND / David Gravel (5)

Sat, June 3 / Ogilvie Raceway / Ogilvie, MN / Carson Macedo (3)

Fri, June 9 / Knoxville Raceway / Knoxville, IA / Brian Brown (1)

Sat, June 10 / Knoxville Raceway / Knoxville, IA / David Gravel (6)

Fri, June 16 / Beaver Dam Raceway / Beaver Dam, WI / Gio Scelzi (1)

Sat, June 17 / Beaver Dam Raceway / Beaver Dam, WI / Sheldon Haudenschild (2)

Wed, June 21 / Huset's Speedway / Brandon, SD / Kyle Larson (1)

Thurs, June 22 / Huset's Speedway / Brandon, SD / James McFadden (4)

Fri, June 23 / Huset's Speedway / Brandon, SD / Logan Schuchart (2)

Sat, June 24 / Huset's Speedway / Brandon, SD / David Gravel (7)

Fri, June 30 / Cedar Lake Speedway / New Richmond, WI / Brad Sweet (6)

Sat, July 1 / Cedar Lake Speedway / New Richmond, WI / David Gravel (8)

Sat, July 8 / Wilmot Raceway / Wilmot, WI / Carson Macedo (4)

Tues, July 11 / Attica Raceway Park / Attica, OH / Kyle Larson (2)

Fri, July 14 / Eldora Speedway / Rossburg, OH / Carson Macedo (5)

Sat, July 15 / Eldora Speedway / Rossburg, OH / Donny Schatz (3)

Thurs, July 20 / BAPS Motor Speedway / York Haven, PA / David Gravel (9)

Fri, July 21 / Williams Grove Speedway / Mechanicsburg, PA / Logan Schuchart (3)

Sat, July 22 / Williams Grove Speedway / Mechanicsburg, PA / Rico Abreu (4)

Sun, July 30 / Weedsport Speedway / Weedsport, NY / David Gravel (10)

Fri, Aug 4 / Federated Auto Parts Raceway at I-55 / Pevely, MO / Spencer Bayston (1)

Sat, Aug 5 / Federated Auto Parts Raceway at I-55 / Pevely, MO / Kyle Larson (3)

Sat, Aug 12 / Knoxville Raceway / Knoxville, IA / Kyle Larson (4)

Thurs, Aug 17 / Jackson Motorplex / Jackson, MN / James McFadden (5)

Fri, Aug 18 / Jackson Motorplex / Jackson, MN / James McFadden (6)

Sat, Aug 19 / Jackson Motorplex / Jackson, MN / Carson Macedo (6)

Fri, Aug 25 / River Cities Speedway / Grand Forks, ND / Logan Schuchart (4)

Sat, Aug 26 / Red River Valley Speedway / West Fargo, ND / Logan Schuchart (5)

Thurs, Aug 31 / Skagit Speedway / Burlington, WA / Sheldon Haudenschild (3)

Fri, Sept 1 / Skagit Speedway / Burlington, WA / Rico Abreu (5)

Sat, Sept 2 / Skagit Speedway / Burlington, WA / Brad Sweet (7)

Mon, Sept 4 / Grays Harbor Raceway / Elma, WA / Logan Schuchart (6)

Sat, Sept 9 / Silver Dollar Speedway / Chico, CA / Corey Day (1)
---
Submitted By: Kirk Elliott
Back to News